Wherever you are, everywhere you look, we are present. We produce at CRH what is essential for life and living. We will bring solutions that reinvent the way our word is built.
We can only achieve this through the knowledge and commitment of our people; they are our main capital.
It is therefore important that we provide them with the necessary tools and guidance they need to do their jobs in complete safety.
For this reason, we opened a brand new training center at Ergon in Lier on January 9th 2023.
Here, new recruits can learn all the skills they need to do their job with us in a safe and controlled environment. But current employees can also be retrained here to take on new and/or different tasks within our company.
Safety is at the core of our policy. After all, we work with heavy material. Everywhere in our training center, therefore, safety is emphasized. Whether it's learning about our '16 Life Saving Rules' in our classroom or getting hands-on experience in how to safely manipulate a hollow core slab. The safety of our people always comes first.
Thank you to all colleagues who helped make the training center a reality.
Reliable people make the difference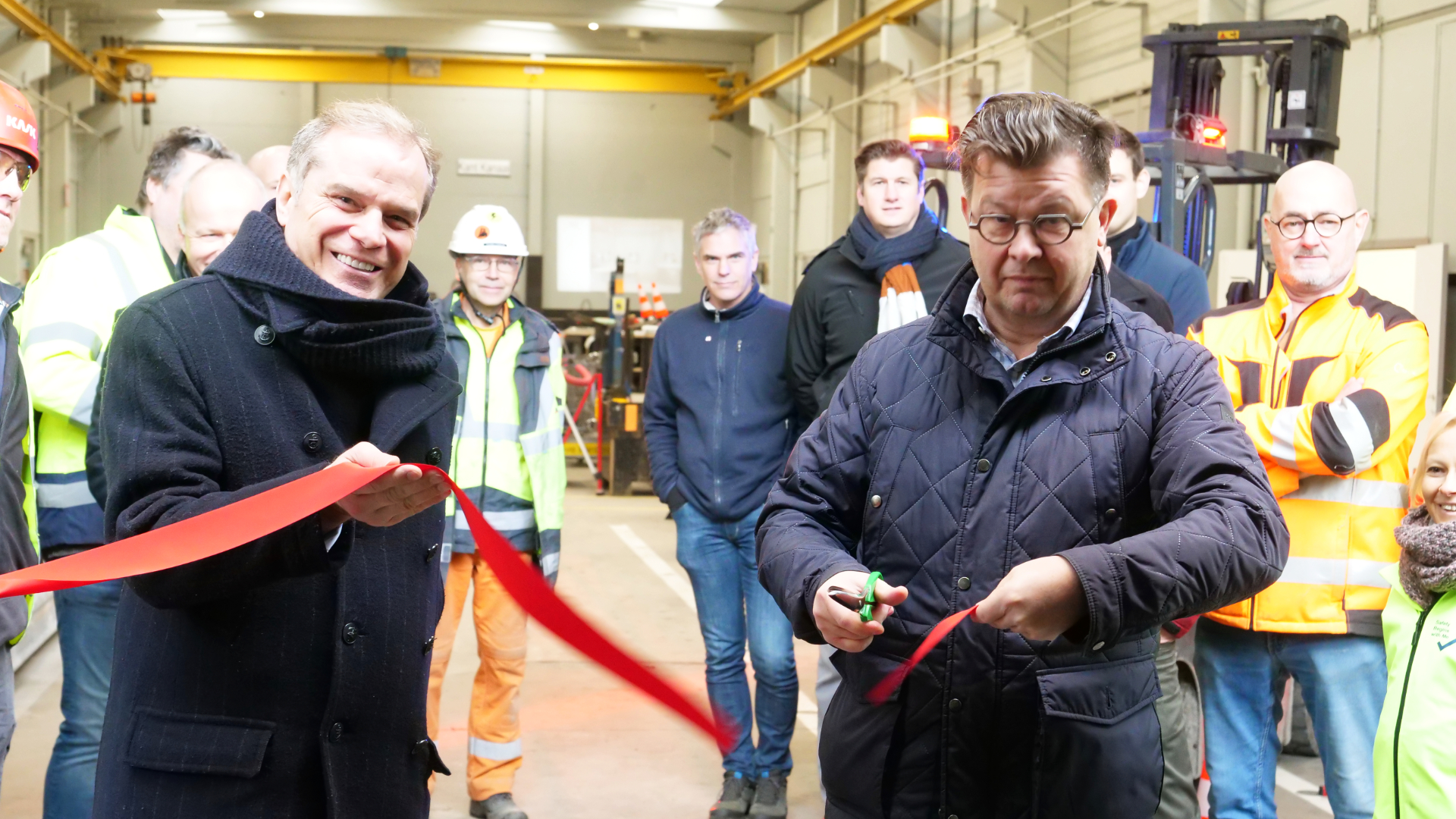 Ir. Amer Bitar – Brand manager Ergon nv and Stefan Van Buggenhout – CEO CRH Structural Concrete Belgium nv